WE ARE KNOWN BY THE COMPANIES WE SERVE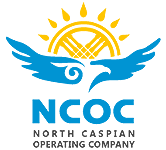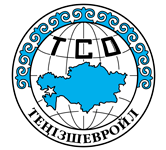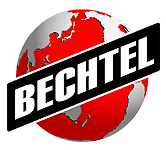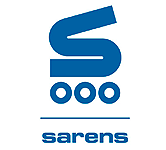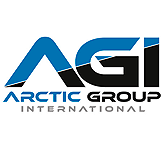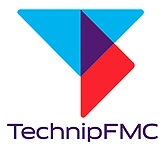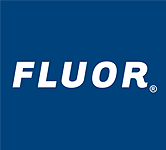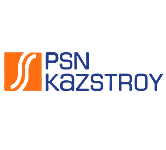 WE HAVE RECRUITED AND TRAINED STAFF FOR
Future Growth Project
Deep beneath the western Kazakhstan steppe is a giant reservoir known as the Tengiz Field, where the oil column measures an incredible 1 mile (1.6 km) across. With a surface area more than four times that of Paris, France, Tengiz ranks as the world's deepest producing supergiant oil field and the largest single-trap producing reservoir in existence. Nearby is another world-class reservoir called the Korolev Field. Chevron holds a 50 percent interest in Tengizchevroil (TCO), which operates the two fields.
Today, the fields' yearly output could satisfy the annual oil demand of entire nations. Net daily production in 2017 (Chevron share) averaged 272,000 barrels of crude oil, 401 million cubic feet of natural gas and 21,000 barrels of natural gas liquids.
The FGP will use state-of-the-art sour gas injection technology, successfully developed and proven during TCO's previous expansion in 2008, to increase daily crude oil production from Tengiz by approximately 260,000 barrels per day.
In parallel, the WPMP maximizes the value of existing TCO facilities by extending the production plateau and keeping existing plants producing at full capacity. First oil is planned for 2022.
Kashagan
Kashagan Field is an offshore oil field in Kazakhstan's zone of the Caspian Sea. The field, discovered in 2000, is located in the northern part of the Caspian Sea close to Atyrau and is considered the world's largest discovery in the last 30 years, combined with the Tengiz Field.
The field is developed by the international consortium under the North Caspian Sea Production Sharing Agreement. The Agreement is made up of seven companies consisting of Eni (16.81%), Royal Dutch Shell (16.81%), Total S.A. (16.81%), ExxonMobil (16.81%), KazMunayGas (16.81%), China National Petroleum Corporation (8.4%), Inpex (7.56%).
The main development for the field operation is a structure named Island D, connected with 12 oil wells. It consists of two trains of production, separating oil and gas, delivering them to the onshore plant and dehydrating and partly re-injecting the sour gas into the reservoir. In 2012, about 5,000 workers were employed there. Oil is transported onshore by a 92-kilometre (57 mi) long pipeline. Workers are accommodated on the living quarter's barge.
Amur Gas Processing Plant
Amur Gas Processing Plant is being constructed by Gazprom in the Svobodnensky District of the Amur Region. The plant will have a processing capacity of 49 billion cubic metres (bcm) of gas a year.
Designed to extract important components from natural gas, the gas processing plant is a valuable link in the process of supplying natural gas to China through the eastern route.
Gazprom Pererabotka Blagoveshchensk, a part of Gazprom Group, and NIPIGAZ formed a partnership in July 2015 for designing, coordinating equipment and material supplies and construction management of the Amur Gas Processing Plant.
Construction on the RUB791bn ($12.7bn) project commenced in October 2015. The plant is expected to employ 15,000 people during construction phase and another 3,000 upon completion.
This Letter refers to Peter Larkin, RTG Tilmash Instructor, who provided a 3 day Master Class to NCPOC translators in November 2014. The aim of such Master class was to refresh translation techniques and present some practical issues useful in every day translation work. The Master Class was of great benefit to all participants (a group of almost 10 people) and covered such important areas as business translation with style, linguistic transformations and others. Moreover, the translators were actively involved in practical exercises, review and discussions of results.  Peter Larkin is a high professional translator and a competent instructor who shares his own experience with his colleagues. The way he presents the material, supporting and encouraging attitude to the trainees makes his training valuable and useful. He presented a lot of tips for everyday use and improvement of translations. The actual outcome of this Master Class is that the quality of business translation in NCPOC has improved. We are definitely planning to invite Peter Larkin for other training courses for translators/interpreters in our Company.

I confirm that "RTG Tilmash Kazakhstan" provides translation services for TCO since 1993.

ADL Electro is in partnership with RTG Tilmash in the area of documents translation for tenders, construction and commissioning. Work is being done well, with high quality and in time. We recommend RTG Tilmash as a reliable partner.

We have been working with "RTG Tilmash Kazakhstan" LLP in numerous occasions for the last five years and I am pleased to recommend them for all your translation needs. I have found their technical translations to be of high quality, accurate and within predetermined time constrains. "RTG Tilmash Kazakhstan" LLP personnel are always professional, agreeable and prompt to respond to your requirements. I highly recommend "RTG Tilmash Kazakhstan" LLP to anyone seeking translation and interpreting services.